After Fluxible, Canada's UX Festival, someone always asks Zeitspace partner Mark Connolly: "Where do you find these musicians?"
The musicians at Fluxible Conference are sometimes uncommon (think foot-operated tubas) but always entertaining. Though the conference is about user experience design, musicians bridge the gap between speakers and play short pieces that create their own experience in sound.
So when Connolly is asked where he finds the musicians, he always responds the same way: right here at home.
More than just propping up other industries, such as the tech sector, the arts is a viable industry on its own.
We've written about the importance of arts and culture before. In Ontario, 280,000 people work in the arts and culture industry alone. In Waterloo Region, attractions such as Drayton Entertainment, which features theatre shows in local towns, brings in $35 million a year in tourist spending.
When Tenille Bonoguore, now a City of Waterloo councillor, founded Grand Porch Party (GPP) in 2011, she was new to Waterloo and wanted to create an event that was about music, community, and the environment.
"Art is a great way to connect with a place and a time and with people," she says, adding GPP wouldn't exist without the art.
The idea for the event came to her when her musician brother-in-law was practicing in the kitchen while visiting one day.
"It was like a free concert," says Bonoguore. "I looked around my neighbourhood and there were all these front porches. The light bulb went off."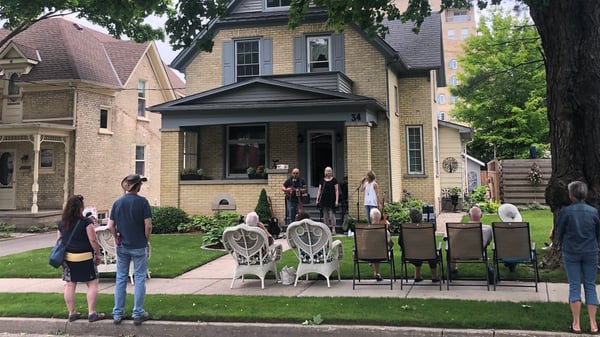 Bonoguore, who has since handed over the reins for GPP, wanted to create an event that would take people by surprise.
She succeeded. People were milling the streets before GPP kicked off that first year, waiting for the first performance to begin: an opera singer doing bird calls, while the birds called back.
GPP, which will celebrate its 10th edition next year, has since branched out to other neighbourhoods. Hohner Avenue, Schneider Creek, and the Preston neighbourhood in Cambridge all host their own porch parties.
In each case the musicians are always paid, though the event is free, says Bonoguore.
"It's really important. Artists are too often asked to do the heavy lifting of community building but to do it for free," she says. "It was more about respect."
GPP isn't the only place to find great art in Waterloo Region.
Where else should you look?
The answer is simple: everywhere.
But if you want a bit more help than that, here are three great places to find art in Waterloo Region right now:
Art Walks
A few times a year, artists open their studios to the public.
If you missed the KW Central Art Walk last weekend featuring textile artists, illustrators, glass artists, and more, don't worry. There's still time to catch the Frederick Art Walk on Nov. 9, which features artists specializing in everything from stained glass art to metal works. CAFKA (Contemporary Art Forum Kitchener and Area), an artist-run organization that exhibits art in public spaces in Waterloo Region, has an art project at Conestoga Mall until Oct. 28. Steps from our office, the Mary Allen Studio Tour happens every September.
Or you can take in some of Waterloo Region's public art during a self-guided tour (free brochures that explain each piece are available to download). The City of Kitchener also has several self-guided walking tours throughout the city featuring public art. And in the City of Waterloo, the Uptown Loop Trail will take you past some public art as well. If you're not in the mood for walking, ride the Ion and check out the public art along the route (you can download background details on some of the pieces).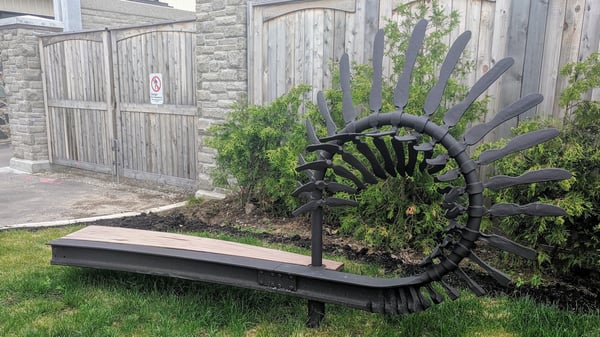 Festivals
They happen mostly in late spring and early summer, but there are festivals to be had outside of the warmer months too. The Wild Writers' Festival kicks off Nov. 2, bringing with it well-known authors such as Elizabeth Hay, Michael Crummey, David Bezmozgis, and Kathy Page. Hone your writing craft or just listen to writing experts talk about their own craft over the two-day event.
We sponsor Hold the Line, Open Ears Festival, and Fluxible, which features musical performances between speakers. But there are plenty to choose from. A few other suggestions besides those and GPP: Cambridge Celebration of the Arts in June, which features local artists; Final Fridays, which features arts, culture, and cuisine on the final Friday of the month from May to August in Waterloo; and, the Cherry Festival put on by the Cherry Park Neighbourhood Association in Kitchener in July.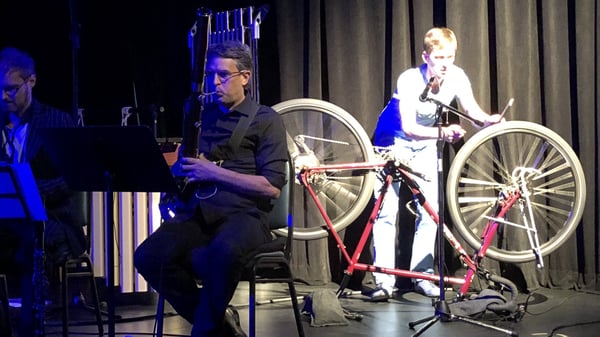 Libraries
Kitchener Public Library (KPL) offers live performances, which are free to the public, though the musicians are paid. The Grand River branch hosts musical duo Tea for Two on Nov. 2, and Wilfrid Laurier University music and percussion students perform at the Central branch Nov. 4. Inspired by the musical performances? The library also has a musical instrument lending program, where you can borrow guitars, keyboards, xylophones, and more. KPL also loans out family museum passes so you don't have to miss out on the latest exhibits.
Combining sound and art, head to the old post office building in Galt, which now houses the Idea Exchange, in the City of Cambridge for an award-winning digital light show. The light shows run from Thursday to Sunday throughout the year, with some shows set to music (check out the full schedule).
Waterloo Region is teeming with the arts, whether it's musical, visual, or both. There are plenty of opportunities to enjoy the arts in our backyard, whether through a self-guided walking tour, community festival or light show. Get out there and explore what the region has to offer when it comes to arts and culture. It's vibrant, available, and everywhere.