Community Events
Our community matters to us — it's the place we live and work. We host and organize events that bring people together to share experiences and learning with our community.
Love learning new things?
We believe that learning new things and seeing the world through a different perspective is valuable not only for us but our community as well.

Waterloo Region offers plenty of opportunities to learn. Drop into one of these great community events to learn something new and meet great people.
Zeitspace Sessions
Level up your knowledge at one of our free Zeitspace Sessions, where we take all the new things we've learned about our craft and share it with you. Sometimes run by our team, sometimes run by outside experts, Zeitspace Sessions are a great way to build your skill set and connect with others in the Waterloo Region tech community.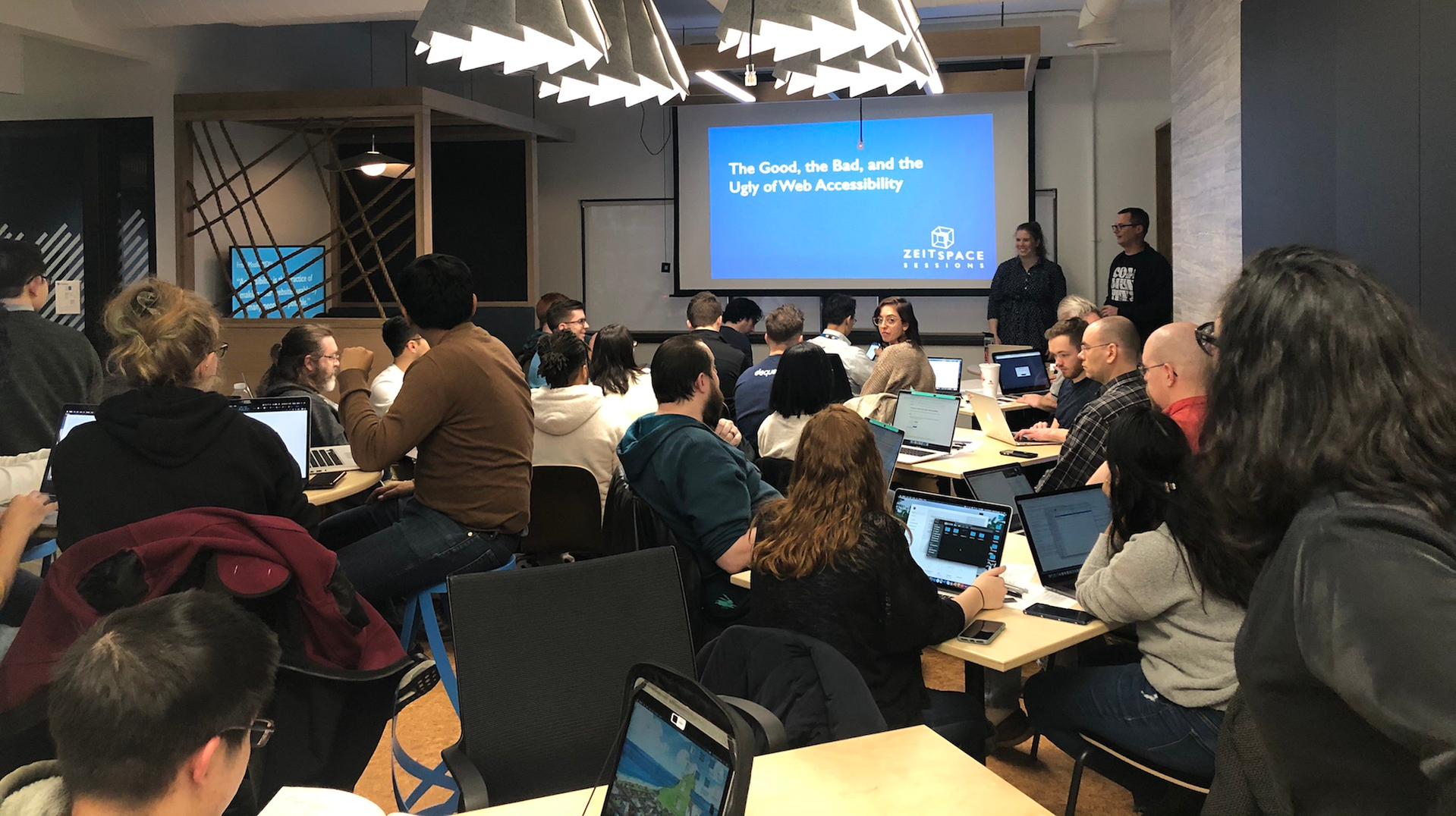 Zeitspace Office Hours
We all need great advice sometimes whether we're working through a product, design or development problem. The team at Zeitspace has extensive experience and diverse opinions. As problem solvers, we regularly provide critique and feedback that help others move through their challenges and come out the other side. And we can do the same for you.
Sign up here for a free one-hour consultation.
Fluxible
Fluxible is Canada's UX Festival. Held annually in June, it's a mix of insightful talks, workshops, meet-ups, and more, all presented with a distinctive style and a mix of special ingredients. Zeitspace is a sponsor of Fluxible and Zeitspace partner Mark Connolly co-chairs Fluxible.
Hope to see you there one day!
ProductTank Waterloo
ProductTank is an informal meetup that brings together the local product community in over 175 cities around the world — whether they're product managers, designers, or developers — to share their experience. ProductTank events are always free, organized by volunteers from the local product community, and supported by our generous sponsors.
Zeitspace partner Jeff Fedor co-organizes ProductTank Waterloo.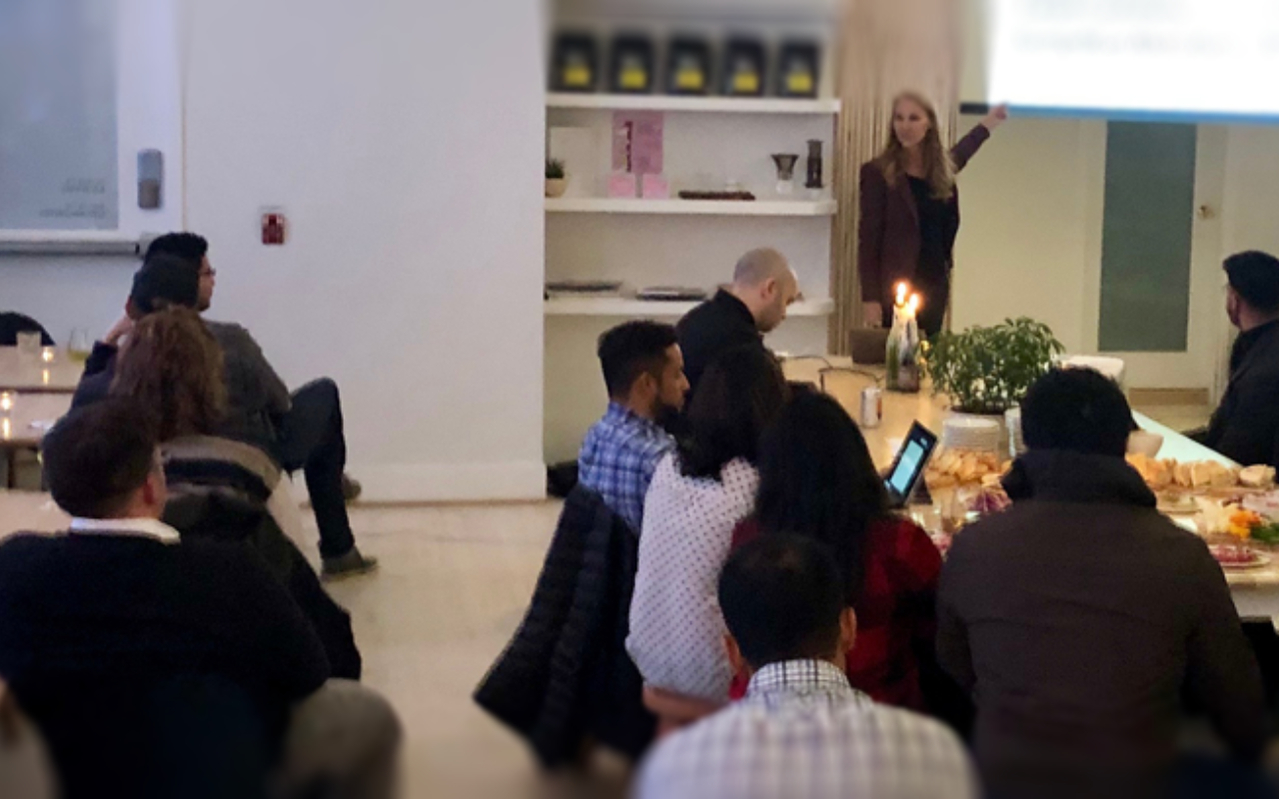 uxWaterloo
Whether you're a seasoned veteran or hoping to get your career started, uxWaterloo welcomes anyone with an interest in user experience (UX) design. We meet once a month and engage in a range of activities such as presentations, workshops, and informal meetups over food and drink.
Zeitspace's Mark Connolly co-organizes uxWaterloo.
Learned lots of tips and tricks last night while attending a workshop on web accessibility at Zeitspace. It was a great experience that let Divya Nagarajan and I reflect on best practices, create new learnings, and gain empathy for others. Excited to apply these new learnings to our work.
Cailin Younger
It was a great experience. Learned a lot of new things and learning is my hobby so I enjoyed this session. Thank you for this session and will eagerly wait for the next session.
Parth Shah
Very well paced workshop, excellent background information. Steps easy to follow and expand. Lots of ideas on how to apply on your own.
John Oepkes
Mark and Jeff did a great job facilitating a fun session. I really enjoyed collaborating with others in my group to learn about the User Story Mapping process.
Anson LeClair
Be the first to know about upcoming events. Subscribe for updates.