Outsourcing Guide
What to expect when you're outsourcing
If you're a product manager, there's always pressure to deliver. And sometimes to do that you need a little outside help.
A flexible option, outsourcing means you have a team of user experience (UX) designers and software development experts at the ready so you can always meet your business goals, even when you can't hire full-time employees fast enough. You can ramp them up when you need them and turn them down when you don't.
According to Forbes, at some point, most large companies will outsource at least part of their work.
In this guide, we'll take you through when you should consider outsourcing, the benefits of outsourcing, how to outsource, and how to make the case to your boss that outsourcing could be your best option for a project.
When you can't hire fast enough
Let's face it: Hiring is tough right now. A labour shortage coupled with a competitive job market are making it hard to hire good people. And The Great Resignation is making it even harder. In August, 4.3 million Americans quit their jobs. Even when employers are offering higher salaries they're still having trouble filling open jobs. In a recent poll, 84 per cent of Canadian firms surveyed said they expected to face problems hiring over the next year. And about 30 per cent reported they had open positions they couldn't fill. The story is the same in the U.S., which is also experiencing a historically tight labour market. U.S. labour statistics show there were 10.4 million open jobs in September.
Outsourcing is a great way to fill the talent gap while you're waiting for the job market to cool down — or just don't want to risk making a costly bad hire.
When off-the-shelf solutions just won't work
To power their new websites, luxury car company Policaro needed an inventory platform to store content, and give their team the ability to upload and change inventory. Legacy systems were restrictive — only displaying by price or alphabetically. The platform Zeitspace built allowed Policaro to customize the display and experience of their websites. The system will be an integral part of their e-commerce site to actually purchase cars online, something that's part of Policaro's long-term plan. "They (Zeitspace) managed to take that vision of where we were trying to go and make it a reality," said Hans Bigler, Policaro's executive vice president.
Get your free PDF guide
Need a handy list of questions to ask consultancies you may work with? We've put one together.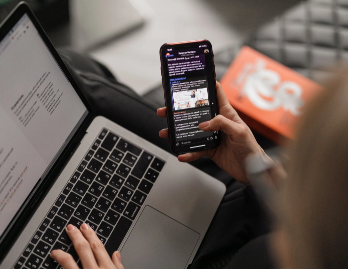 When you have a temporary spike in demand
And even if there wasn't a labour shortage, sometimes it doesn't make sense to hire a full-time employee for a short-term spike in demand. If you're testing a new product, it may not make sense to hire a permanent employee either, especially if you're not sure there's enough ongoing work to support those new hires. Temporary spikes in demand — when those deadlines crush together and your company faces an overflow of work — or validating interest in a new product or feature are ideal times to outsource work. When the spike in demand settles down, you can fade out your work with an outsourcing provider, capping what you spend during the spike. If you need to validate interest in a new feature or app, you can outsource for speed with a plan to later bring that work in-house if the market validates the new feature or app.
When you need expertise to fill a knowledge gap
Outsourcing doesn't have to be an all or nothing. Maybe your team has expertise when it comes to software development, but not so much when it comes to UX design. Outsourcing can be a great way to fill a knowledge gap your company may have internally — such as user experience design expertise or help with the product validation process. Bringing in an outside vendor to help with part of a project that's outside your capabilities can help keep a project on track and make it a success.
How outside expertise helped one software company save time
Waterloo-based software company ParkCo used Zeitspace's design and development expertise to design and build an experience prototype, which functions as if it were a fully-built software product that users can click through. Zeitspace then built functioning software for ParkCo's first product release. ParkCo is tackling the problem of parking in cities. The company makes better use of existing parking with a dashboard that tracks and analyzes usage patterns in parking lots so owners can make better use of the capacity by either selling extra monthly parking passes or changing the mix of visitor and tenant parking spaces. Outsourcing saved ParkCo time and helped them sell their products. ParkCo is now using the work that Zeitspace did with three different sites and has just inked two more large contracts.
When you can't afford the cost of delay
It's not always possible (or wise) to hit pause on projects you've already planned that are important to meeting your business needs and boosting your bottom line. There's a cost to your organization when you don't do important work because your team is busy on another time-consuming task — a concept known as the cost of delay. If you can't hire a new employee and don't have the internal resources to get a needed product or feature out into the world, there's a cost to your business in failing to deliver something valuable to the market at the right time. The concept behind the cost of delay accounts for both urgency and value, depending on the context. For example, if you delay your new product's launch because you don't have the time or the team to do product development, that'll hurt your business in the long run. In software development, a delay could mean you lose your competitive advantage. There's even a formula for calculating cost of delay: Multiply the estimated value of a product or feature after its launch by the time it takes to build. That final number will tell you how much it'll cost your business to postpone the work.
If you've decided to outsource, there are different ways you can work with a consultancy or outside vendor. Depending on the project, your team, and your needs, there are largely one of three models when it comes to working with outside vendors: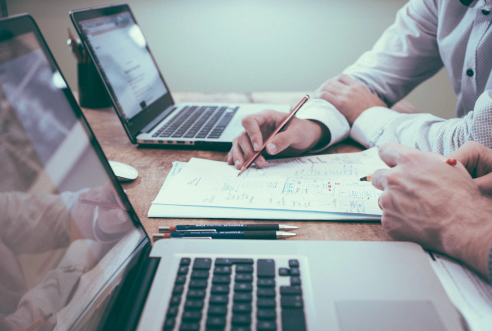 Staffing organizations. An agency sends you someone who will work as an employee of your company.
Augmenting your team. Some consultancies will boost your existing team and fill a gap, working on a specific aspect of a project, such as custom design. This approach often leads to close communication and collaboration, and makes it easier to transfer knowledge between the consultancy and your own team. In the best circumstances the consultancy will work so seamlessly with your team that everyone will function as one big team — not two separate ones.
Stand-alone consultancies. With a stand-alone consultancy, you get the benefit of tapping into a full team's knowledge and expertise on your project. So, for example, if a project needs design work, customer discovery work, and software development, a stand-alone consultancy can change the mix of the team working on your project to suit your needs, saving you from hiring separate vendors for each part of the work.
Within those models, there are different types of outsourcing vendors or partners you can work with. No matter the approach, there are pros and cons to each type:
Pros
• Less expensive than the local market
Cons
• Requires precise specifications
• Limited ability to transfer knowledge
For some organizations price is king and so to lower costs they work with off-shore vendors because they tend to be cost-efficient. But working with an off-shore vendor requires a precise specification with little room for ambiguity. That's great if you have a list of deliverables, but not everyone does.
Pros
• Time zone friendly for North American-based organizations
• Will often transfer knowledge
• Can work as part of an augmented team
Cons
• More expensive than hiring internally
• Depending on the model, may require detailed specifications up front
For companies who want to hire near-shore partners, price is still a priority but they need the expertise of a consultancy that also has similar business hours, making it easier to work together. While some off-shore development teams shift their working hours, with near-shore partners, the entire organization is more North American time zone friendly and may have similar approaches to work and company culture.
U.S. organizations often look to Canadian consultancies when they're looking for a near-shore partner because rates may be in Canadian dollars, making it more attractive, but software developers and UX designers still have deep expertise in their respective fields and work in similar time zones.
Pros
• Can take on a full project end-to-end, from concept to delivery
• Expert technical and design teams
• Offers a streamlined approach — you don't have to hire separate vendors for various work
• Will often transfer knowledge
• Can work as part of an augmented team
Cons
• More expensive than hiring internally
• Depending on the model, may require detailed specifications up front
Other organizations want a local partner they can develop a trusted relationship with and who can quickly familiarize themselves with a product. That's when they seek out a consultancy that's local and has the expertise they need. Nearby expert partners can ramp up on a project, getting the knowledge and context they need for a project quickly. Even with this approach, some vendors may still need detailed specifications up front. Make sure you check whether the consultancy you're working with is comfortable with ambiguity or needs to have everything pinned down first.
Want more great content like this? Subscribe to our monthly newsletter.
How an experience prototype helped build shared understanding
In 2017, Zeitspace worked with Carnegie Technologies, which needed an app for a trade show. They met with Zeitspace partner Mark Connolly, and shared ideas around what they were looking for. Connolly realized something more interactive was the way to go. Zeitspace ramped up knowledge quickly and built an experience prototype for Carnegie, which gave them the feeling of actually using the app. Carnegie's in-house team was spread out geographically and so the experience prototype made it easier for everyone to know how the app should look and work while they were building it. The project wrapped up in four weeks.
How you want to work
Some organizations use agile practices so their work is transparent — clients are part of sprint planning, where priorities are set out for the following sprint, and weekly demos and retrospectives. That approach means it's also easier to add a small change to the next sprint. So consider: How much flexibility and transparency do you want (or need)?
Projects still need client oversight
Outsourcing doesn't mean you give up control of the work. It means the consultancy works for you and you still oversee the work that's being done. Always.
Internal coding practices
Whether it's basic rules for developing secure software or how you want to handle pull requests and code reviews, it's important that whoever works on your project still follows coding practices that you set out. Maybe you prefer automated formatting to configure code. Or maybe you have a different approach to your code repository and how you want to handle pull requests. Whatever your preferences, anyone you work with should know what they are and be willing to work within the internal coding practices you set out so that the code is consistent with the other projects your internal team has developed.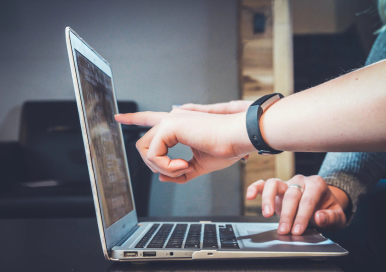 It's easy to make the wrong assumptions about outsourcing and maybe your boss has them: Outside agencies can't get up to speed. They don't know your business. You won't benefit from the knowledge they've created. Their work may not be up to your quality standards.
But that's not necessarily true. Outside vendors can — and do — ramp up knowledge quickly on a project. And depending on who you choose as your outsourcing partner, they'll often share knowledge too. The best consultancies know that outsourcing is about building and keeping relationships. (You need someone you can trust with your work and your business after all.)
Ultimately, outsourcing can help companies fill a talent gap — consultancies may have the specialized skills and experience needed to get the job done. Consultancies can also leverage technologies you may not have access to, leading to innovations that help your business succeed. And outsourcing can be a strategic way for companies to get — and keep! — their competitive edge because consultancies can often finish work fast, bringing a product to market quickly.
Custom design and development consultants like Zeitspace use Agile frameworks that leverage sprints — weekly or biweekly bursts of work that's regularly shown to clients. And clients that Zeitspace has worked with own everything we build — from the design to the code.
Still have questions about outsourcing? Contact us.
At Zeitspace, we mostly work with companies in Canada and the U.S. on UX design and custom software development. We provide a range of services: Our experts can work on cutting-edge UX design, custom software development, a mix of both custom software development, UX design, or product validation.